R-5959: Kelly Drive Realignment
Project Study Area Map
This map is for reference only and is a representation of the general project area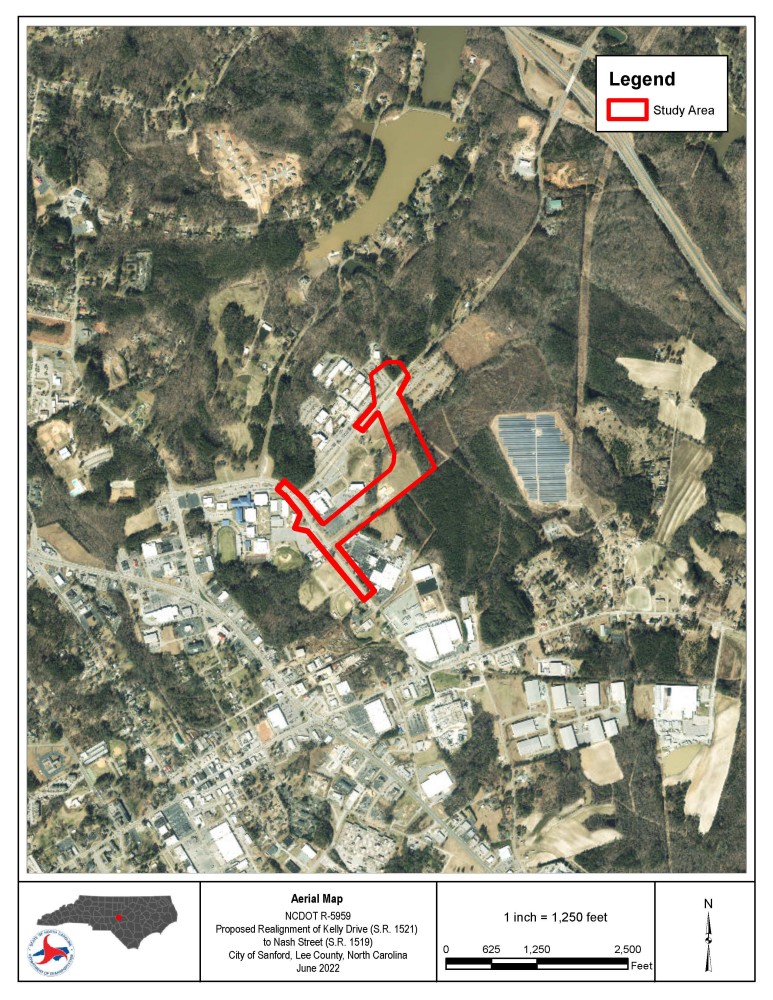 Project Overview
The N.C. Department of Transportation proposes to realign Kelly Drive (S.R. 1521) to Nash Street (S.R. 1519) near Central Carolina Community College in Lee County. The purpose of the project is to provide safer crossings for pedestrians.
Project Highlights
The proposed improvements include a new intersection at Nash Street, east of Dennis Wicker Convention Center. The realigned Kelly Drive would then continue north to intersect with existing Kelly Drive with a roundabout just south of Winslow Drive. A new multi-use path is also being considered as a part of this project.
Project History
Central Carolina Community College is preparing for a campus expansion. The planned expansion includes closing Kelly Drive to use the area for additional buildings, parking, and open space area. This project will allow growth at the Central Carolina Community College in accordance with their master plan.
Roadway Typical Section:
The planned roadway would include:
Two 12-foot travel lanes

One 12-foot center turn lane

A 2-foot paved shoulder and 8 foot unpaved shoulder

A 10-foot multiuse path is also being considered
The illustration below provides a visual depiction of this typical cross section.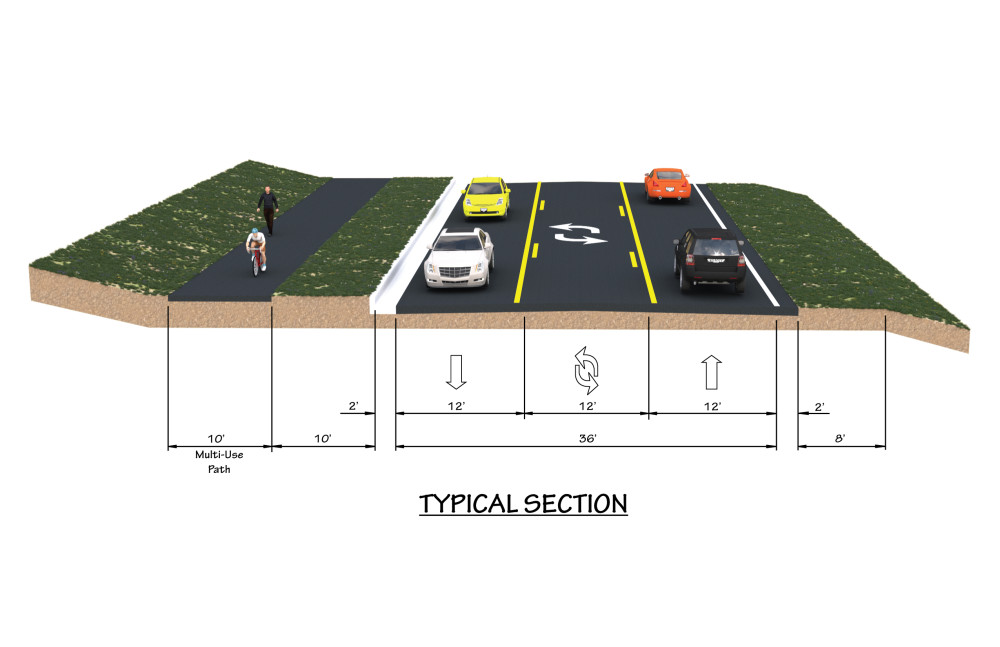 Project Funding
| | Cost* |
| --- | --- |
| Project Development | $250,000 |
| Utility Relocations | $700,000 |
| Right-of-Way | $1,900,000 |
| Construction | $7,300,000 |
| Total | $10,150,000 |
* Costs are preliminary and subject to change
Project Timeline
| Milestone | Date* |
| --- | --- |
| Environmental Document | Summer 2022 |
| Right-of-Way Acquisition | Summer 2023 |
| Utility Relocations | Winter 2024 |
| Begin Construction | July 2024 |
| Construction Complete | Winter 2025 |
* Future dates are preliminary and subject to change
Project Comments
NCDOT accepts comments throughout all phases of project development.
The public is encouraged to leave comments using this website, email, or phone number:
Email: [email protected]
Phone Number: 512-580-8850 enter project code 4678