U-4900: Murchison Road - Fayetteville
The N.C. Department of Transportation is proposing improvements to N.C. 210/Murchison Road between I-295 and the U.S. 401 Bypass in Fayetteville.
Vicinity Map: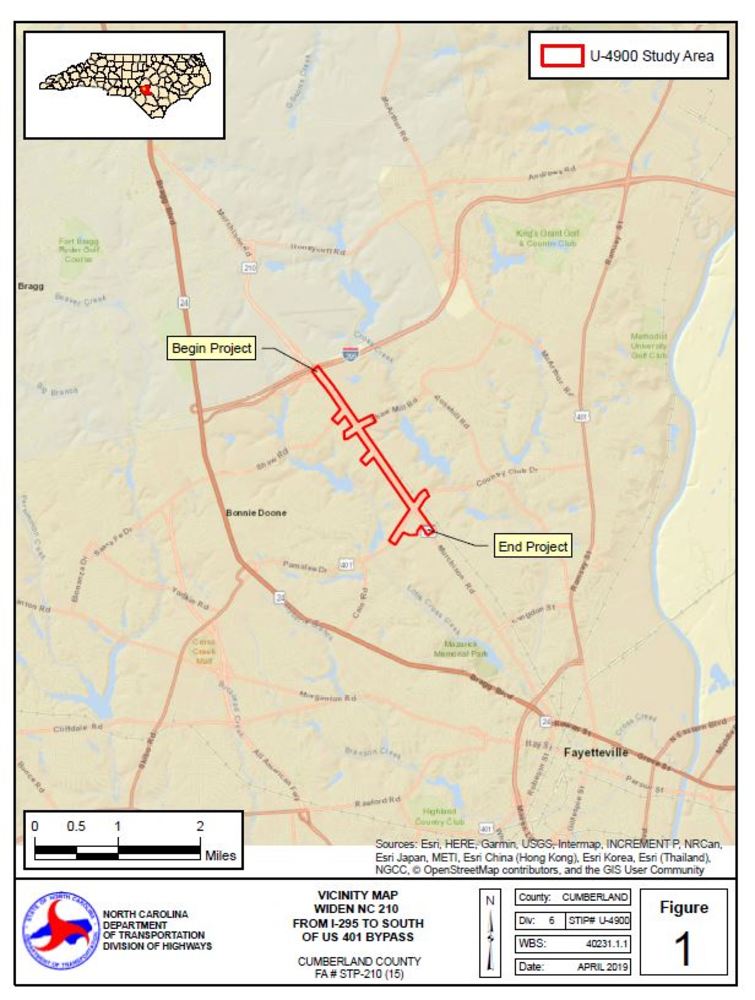 Interactive Study Area Map
Area in which environmental studies are conducted for the project
​
A map of the proposed improvements can be viewed here.
A document containing a summary of comments received and NCDOT responses can be viewed here.
Additional, more detailed information on the project, and videos can be found below.
Project Overview
Murchison Road (N.C. 210) is an important historical and cultural transportation connection between downtown Fayetteville and Fort Bragg. The route connects military personnel, civilian residents, and visitors to destinations within the community and to points north and west of the city.
Since the opening of the outer loop (I-295), Murchison Road has become a more prominent gateway into downtown Fayetteville. Now, about 25,000 vehicles travel Murchison Road between the outer loop and the U.S. 401 Bypass (Pamalee Drive / Country Club Drive). The corridor is also heavily used by people walking and using public transit.
To keep people moving efficiently and safely in the corridor, the N.C. Department of Transportation proposes to improve approximately two miles of Murchison Road between I-295 and just south of the U.S. 401 Bypass. The purpose of this project is to improve the traffic operations and mobility for Murchison Road.
Project Highlights
Improvements proposed as part of this project include:
Four travel lanes on Murchison Road from I-295 to just to just south of the U.S. 401 Bypass (two northbound and two southbound lanes)

A 10-foot multi-use path to the eastern side of Murchison Road

A new 5-foot sidewalk/replace existing sidewalk on the western side of Murchison Road

Construction of a "quadrant left" design at the intersection of Murchison Road and the U.S. 401 Bypass

Construction of "continuous flow Intersections" throughout the corridor
---
What is a Quadrant Left Intersection?
A quadrant left intersection design reduces congestion and travel time through busy intersections by prohibiting all left turns at the main intersection.

Left-turning drivers are rerouted to a connector road that allows them to go left by making a series of right turns.

The traffic signal allows for through traffic and right-turning traffic only, which moves all traffic through the intersection faster.
​
Watch this short video to get more information on Quadrant Left Intersections:
Quadrant Left Intersection on Project
Murchison Road Southbound Murchison Road Northbound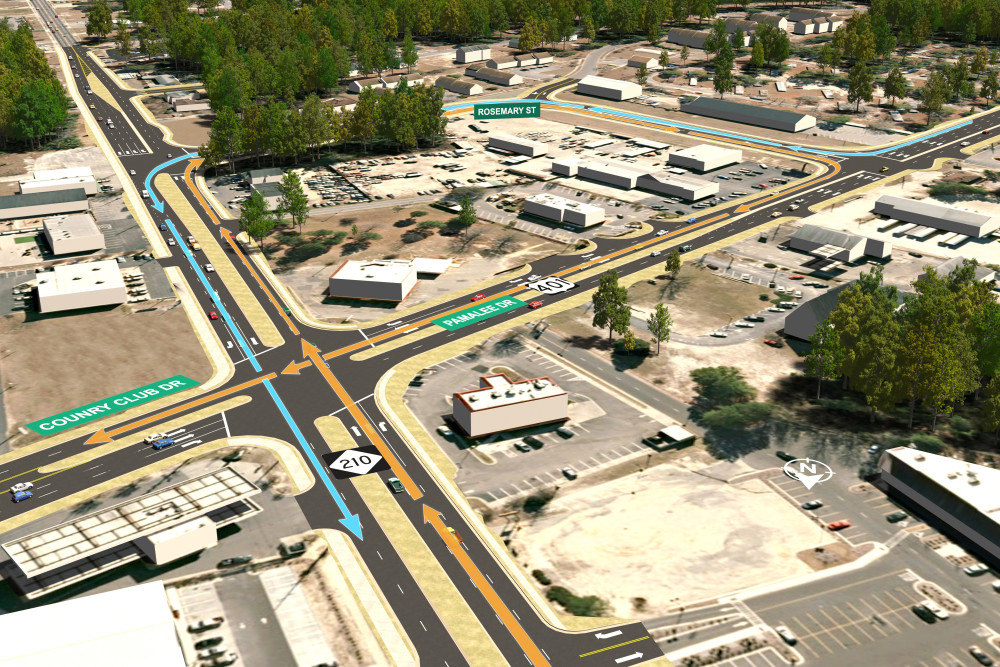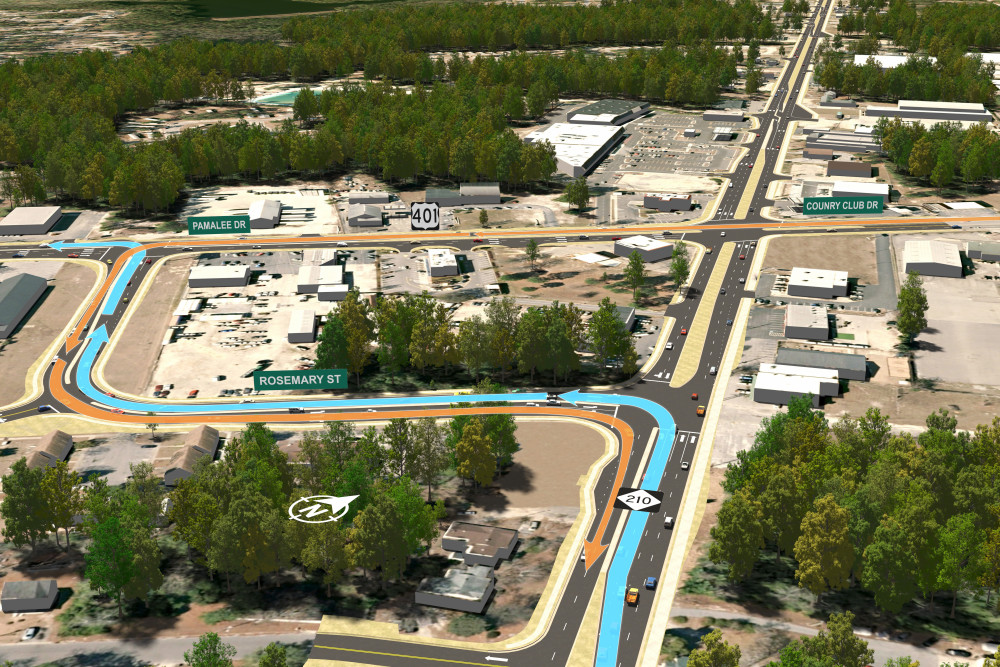 ---
What is a Reduced Conflict Intersection?
The most common type of reduced-conflict intersection design eliminates left turns from side roads onto busy main roads.
Raised medians direct traffic from the side road into turning right. When there is a safe opening in traffic, drivers enter the flow of traffic on the main route. To go the other direction, or cross the highway, they pull into a dedicated lane – typically les​s than 1,000 feet away – ​and make a U-turn. There might be a traffic signal at this location.
Watch this short video to get more information on Reduced Conflict Intersections:
---
Roadway Typical Sections
Murchison Road Rosemary Street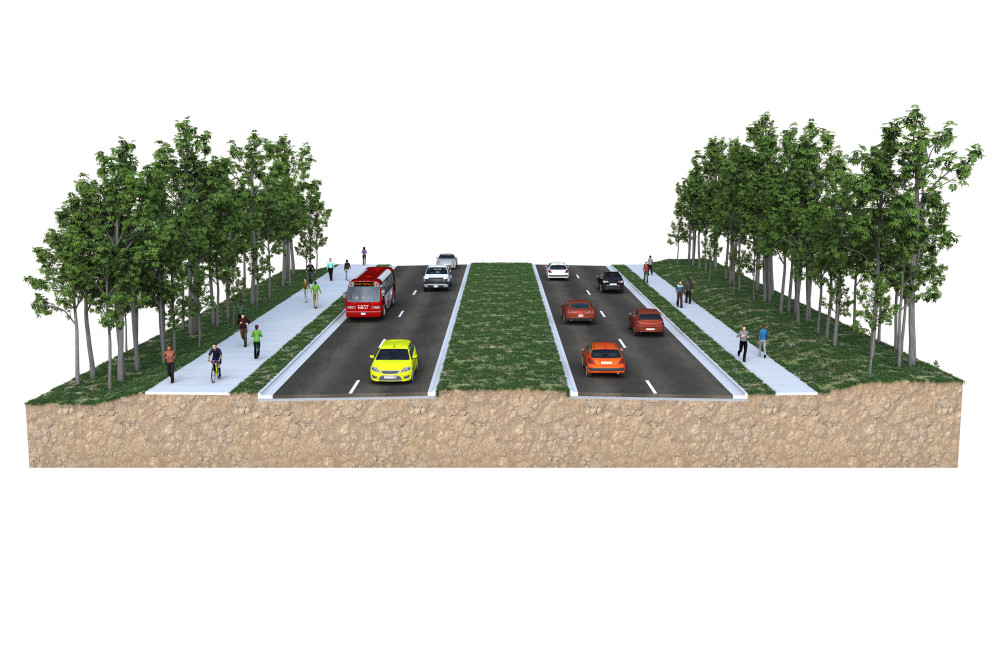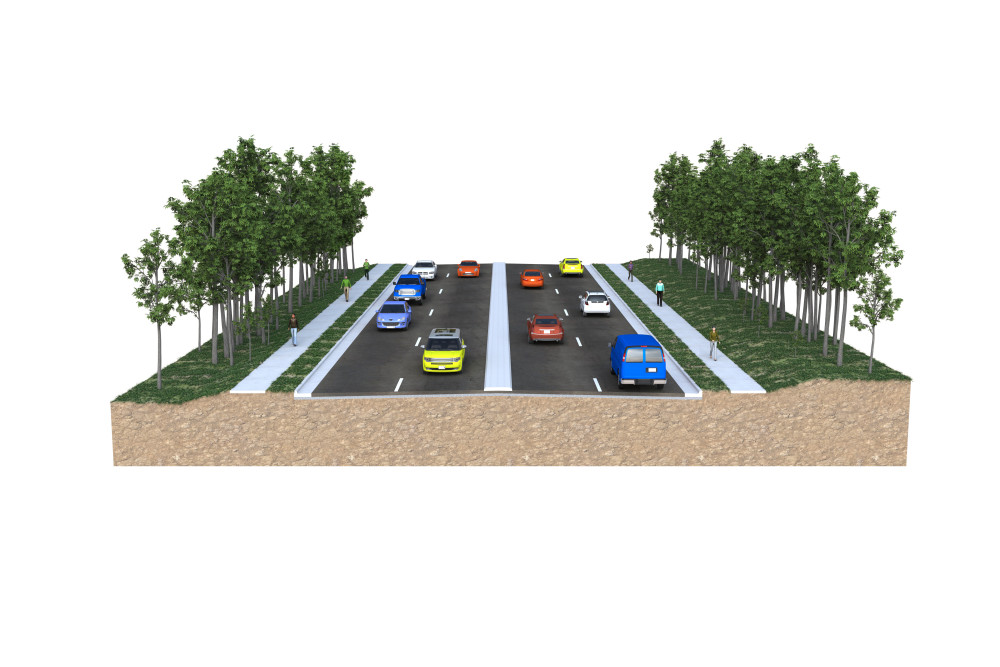 Project Funding
This project is listed as Project U-4900 in the N.C. Department of Transportation's State Transportation Improvement Program (STIP).
| | |
| --- | --- |
| Activity | Estimated Amount* |
| Utilities Relocation | $ 3,415,000 |
| Right of Way Acquisition | $ 10,824,000 |
| Construction | $ 18,700,000 |
| Total Cost | $ 32,939,000 |
* Estimated costs are subject to change. Based on currently adodpted NCDOT STIP.
Project Timeline
Below is the current timeline. All future dates are projected and are subject to change. Updates will be provided on this website.
| | |
| --- | --- |
| Milestone | Date* |
| Public Outreach | May 2021 |
| Complete Environmental Document | November 2021 |
| Right of Way Acquisition | Late Spring 2022 |
| Begin Construction | Late Spring 2024 |
* Future dates are preliminary and subject to change
Comments
NCDOT welcomes comments throughout the project development and construction phases.
All comments will be taken into consideration, and carry equal weight, regardless of submittal method.
To have your comments and questions included in this phase of project development, please submit them no later than June 7, 2021.
You may leave a comment or question below
OR
Email the comment or question to NC210-Murchison@PublicInput.com
OR
Phone in a comment or question (984) 205-6615 Project Code: 9728