HL-0008i: Old Stage Rd - Rock Service Sta Rd
The N.C. Department of Transportation proposes to widen Old Stage Road from Rock Service Station Road to Rolling Meadows Drive.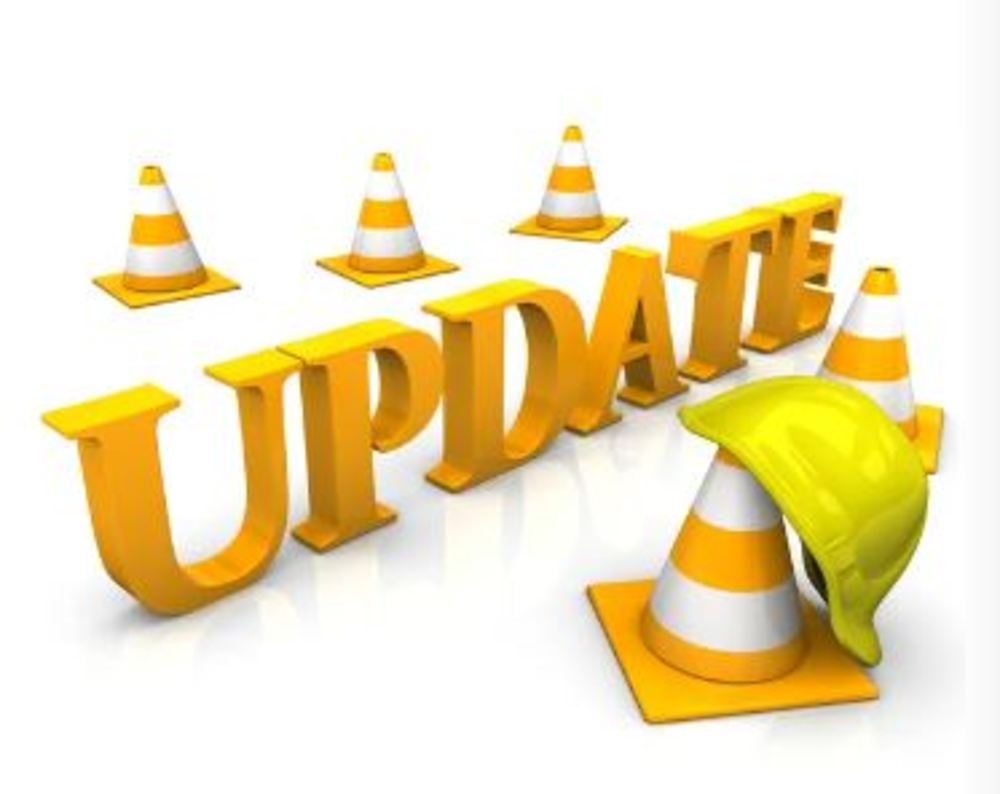 Responses to Questions and Comments Received during the comment period have been posted.
You can view or download them by clicking here
Interactive Project Area Map:
Project Overview
The N.C. Department of Transportation is proposing to make improvements at the intersection of Old Stage Road and Rock Service Station Road. The proposed project would also widen Old Stage Road (S.R. 1006) from Rock Service Station Road (S.R. 2736) to Rolling Meadows Drive in Wake County. The purpose of this project is to reduce congestion in the study area and improve mobility at the intersection of Old Stage Road and Rock Service Station Road. The existing two-lane road would be widened to include four 12-foot lanes, two northbound and two southbound, with a 17.5-foot raised median, curb and gutter, a 5-foot sidewalk on one side, and a 10-foot multi-use path on the other side.
The project would require additional right of way, and temporary construction easements will be utilized.
The project map has been updated:
The intersection of Old Stage Road and Rock Service Station Road has been realigned to a 90 degree angle to improve driver sight lines and increase intersection safety.

In response to comments received regarding safety at Banks Road, a Reduced Conflict Intersection (RCI) design has been added at this location. The RCI design will eliminate left turns from Banks Road onto Old Stage Road. Motorists wishing to turn left will turn right, and make a u-turn at the new u-turn bulb located at the signal for the realigned intersection with Old Stage Road. Left turns will be permitted from Old Stage Road onto Banks Road.
For more informaiton on RCIs, click here
Updated Project Map
Clicking on the map below will open it in a larger size for viewing.
UPDATED Public Meeting Map
(3/28/2023)

For additional information on how to read a public meeting map, click here.
---
Realigned intersection of Rock Service Station Road and Old Stage Road
Grey with Black Hatching = Existing roadway to be removed | Green with Black Hatching = Construction/Utility Easements
Dark Green = Existing Right-Of-Way | Light Green = Right-Of-Way to be Acquired
Yellow = New Pavement | Orange = Existing Pavement to be Resurfaced
Red = Islands and Sidewalk | Purple (appears Brownish on map) = Multi-Use Path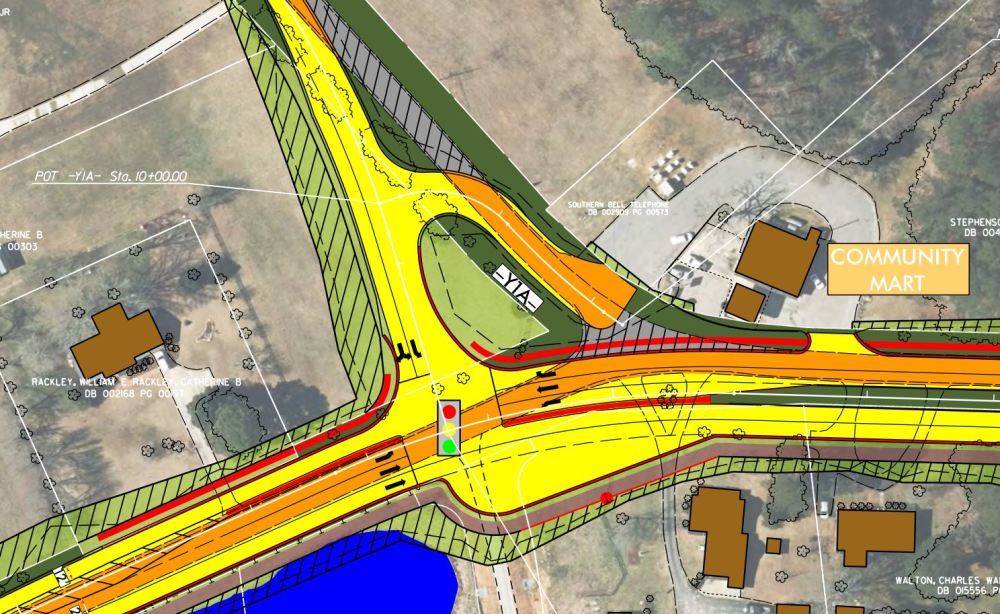 Typical Roadway Section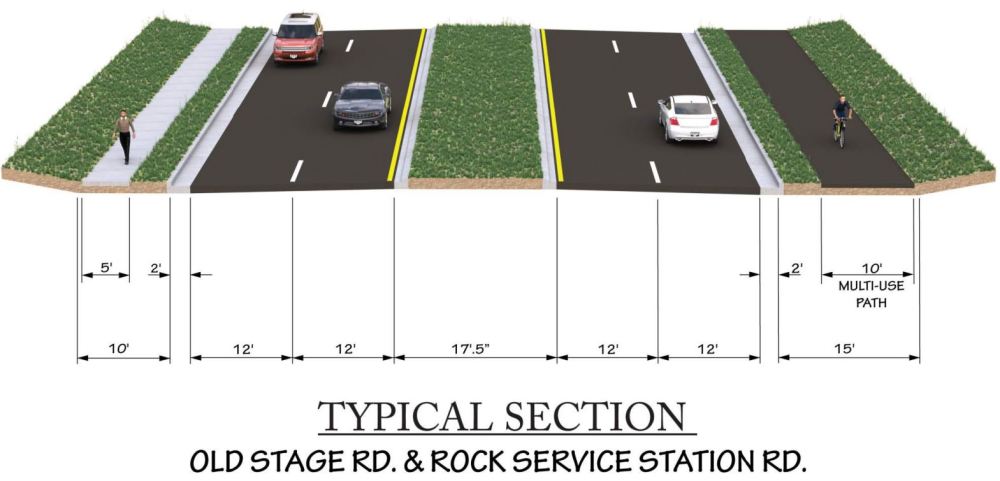 History
The Wake County Transportation Plan (2003) recommends that Old Stage Road be widened from a two-lane, undivided, rural roadway to a four-lane, median-divided roadway from Ten Ten Road to Rock Service Station Road. This project will help alleviate future congestion anticipated due to rapid growth in the area.
The Strategic Transportation Investments (STI) law includes a provision for a funding allocation to local governments based on funding contributed by the local government to transportation projects or revenue from tolling. This bonus allocation can be used to fund the construction of other eligible highway projects.
Early in 2020, the Capital Area Metropolitan Planning Organization (CAMPO) received notice from NCDOT that there would be a bonus allocation to CAMPO from the N.C. 540 (toll road) project. This project, on Old Stage Road, was one of several selected by CAMPO for the bonus allocation funding. NCDOT began project development work for the project in early 2021.
Project Funding
| | |
| --- | --- |
| Activity | Estimated Cost * |
| Right-of-Way Acquisition | $2,450,000 |
| Utility Relocation | $404,000 |
| Construction | $9,500,000 |
Costs are estimates and subject to change
| | |
| --- | --- |
| Milestone | Date* |
| Environmental Document | Spring 2023 |
| Right of Way Acquisition | Summer 2023 |
| Construction Begins | Summer 2025 |
* Future dates are preliminary and subject to change
Zahid Baloch, P.E.
Project Manager
NCDOT Highway Division 5
1573 Mail Service Center
Raleigh, NC 27699-1573
984-205-6615 Code 2141
Elizabeth Workman
Consultant Project Manager
Three Oaks Engineering
1730 Varsity Drive #140
Raleigh, NC 27606
984-205-6615 Code 2141
COMMENTS/QUESTIONS
NCDOT accepts comments throughout all phases of project development. Comments included in the current phase of project development were submitted by December 16, 2022.
All comments received carry equal weight, regardless of submission method.
All comments will be reviewed and suggestions/recommendations
incorporated into designs where feasible.