U-5811: Aviation Parkway
This project proposes to widen approximately 2.2 miles of Aviation Parkway (S.R. 1002) from N.C. 54 (Chapel Hill Road) in Morrisville to I-40 in Cary. The existing roadway will be widened to a four-lane, median-divided roadway with bicycle and pedestrian facilities. A quadrant-loop intersection is proposed at the intersection of Aviation Parkway and N.C. 54, and N.C. 54 is proposed to be shifted slightly to the east to create a greater separation between the railroad and roadway. This project will aslo tie into the Morrisville Carpenter Road project on the south end of the U-5811 project.
The purpose of this project is to address congestion issues through 2040 and to improve safety along Aviation Parkway. Widening the road will improve mobility along the corridor and is consistent with the Capital Area Metropolitan Planning Organization (CAMPO) 2045 Metropolitan Transportation Plan. Traffic operations are expected to worsen as traffic volumes increase, and improvements are needed to accommodate this growth. Past crash rates are higher than statewide crash rates for similar roads (377.58 vs 289.12 crashes per million vehicle miles traveled). A median reduces potential conflicts between vehicles.
Vicinity Map:
Project Highlights
Aviation Parkway will be upgraded to a four-lane, median divided roadway with a 10-foot multiuse path on the south side and a 5-foot sidewalk on the north side. Two options are being presented at the intersection with N.C. 54. For both, left turns will not be allowed at Aviation Parkway/N.C. 54, but instead will be accommodated through a new, short loop road ("quadrant-loop"). The two options would either add a quadrant-loop in the northeast quadrant or in the southeast quadrant.
The project will tie into the Aviation Parkway/I-40 interchange improvement project (STIP No. I-5506) which is currently under construction.
Project Timeline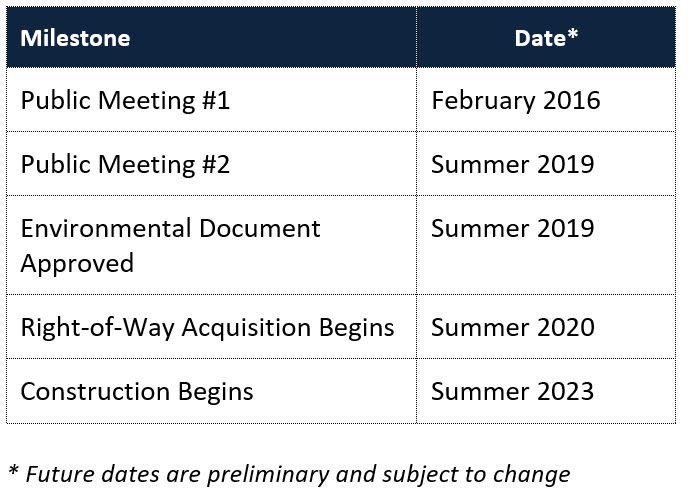 Project Funding
This project is listed as Project U-5811 in the N.C. Department of Transportation's State Transportation Improvement Program and is funded for $28.8 million.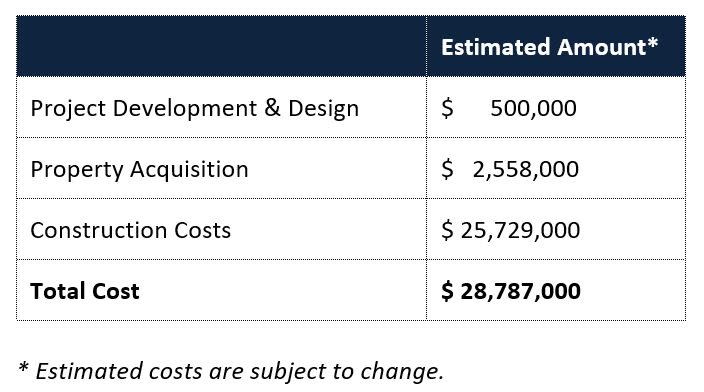 Public Meeting
A public meeting is scheduled for:
Wednesday, June 12, 2019
5-7 p.m.
Morrisville Town Hall
100 Town Hall Drive, Morrisville
The purpose of this meeting is to inform the public of the project and gather input on the proposed design. The public may attend at any time during the public meeting hours, as no formal presentation will be made.
Public Meeting Maps
Public Meeting Maps (June 2019): Aviation Parkway from N.C. 54 (Chapel Hill Road) to I-40
Public Comment
NCDOT representatives will be available to answer questions and receive comments. The comments and information received will be taken into consideration as work on the project develops. The opportunity to submit written comments will be provided at the meeting or can be submitted via phone, email or by filling out the comment form located below by June 27, 2019.
Special Accommodations
NCDOT will provide auxiliary aids and services under the Americans with Disabilities Act for disabled persons who wish to participate in this workshop. Anyone requiring special services should contact as early as possible:
Samantha Borges
Environmental Analysis Unit
919-707-6115
[email protected]
Persons who do not speak English, or have a limited ability to read, speak or understand English, may receive interpretive services upon request prior to the meeting by calling 1-800-481-6494.
Aquellas personas no hablan inglés, o tienen limitaciones para leer, hablar o entender inglés, podrían recibir servicios de interpretación si los solicitan antes de la reunión llamando al 1-800-481-6494.
Comment Form
Please answer the following questions to provide us your comments about the project buy June 27, 2019.
Would you like to be added to the project mail or email list?
How often do you use Aviation Parkway?
Where are your major destinations along or near the Aviation Parkway corridor? (check all that apply)
Where do you notice delays along the corridor as a driver? (check all that apply)
Do you walk along Aviation Parkway?
Other comments about the project:
Please drop a pin on the map to indicate where you live in relation to the project.
Comments/Questions
Any additional comments may be submitted via:
phone or U.S. Mail to the Project Managers listed at the bottom of this page;

email to

[email protected]

;

or at any meeting
All comments received carry equal weight, regardless of submission method.
All comments will be reviewed and suggestions/recommendations incorporated into designs where feasible.
Resources for Property Owners
Although the N.C. Department of Transportation works to minimize the number of homes and businesses displaced by a road project, it is inevitable, in many cases, that a certain amount of private property is needed. The following information explains right of way acquisition and answers questions about the process.
Project Contact Information
Teresa Gresham, PE
Consultant Project Manager
Kimley-Horn
421 Fayetteville Street, Suite 600
Raleigh, NC 27601
919-677-2194
April Annis
Project Manager
NCDOT Project Management Unit
1582 Mail Service Center
Raleigh, NC 27699-1582
919-707-6011