I-5970: I-440 - Capital Boulevard Interchange
The N.C. Department of Transportation is proposing to reconfigure the interchange on I-440 at Capital Boulevard in northeast Raleigh. Improvements are also being considered along Capital Boulevard between the interchange and Brentwood Road. The interchange area is often congested today, with traffic backing up onto I-440 and through adjacent intersections on Capital Boulevard. Traffic operations are anticipated to worsen as volumes increase.
The planning and design phase of this project began in Summer 2018. The NCDOT design team is coordinating with the Capital Boulevard North Corridor Study, currently underway by the City of Raleigh. More information on the Corridor Study can be found here: Capital Boulevard North.
The NCDOT interchange project recommendations will be informed by the findings of the Corridor Study.
Vicinity Map:
Project Funding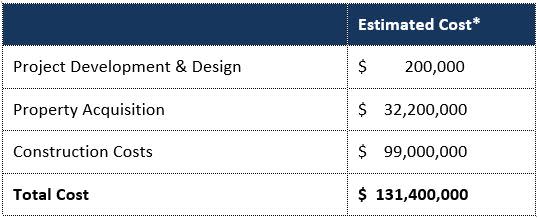 Project Milestones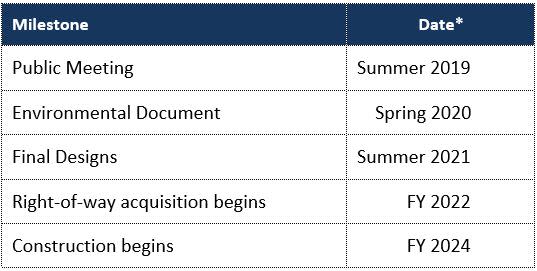 Project Contact
Elmo Vance
NCDOT Project Manager
NCDOT Project Management Unit
1595 Mail Service Center
Raleigh, NC 27699-1595
919-707-6048
Project Contact
Teresa Gresham, PE
Consultant Project Manager
Kimley-Horn
421 Fayetteville Street, Suite 600
Raleigh, NC 27601
919-677-2194
Please drop a pin on the map to indicate where you live in relation to the project.
Please drop a pin on the map to indicate where you you believe traffic, safety or other problems occur.
Looking at the study area (along Capital Boulevard from I-440 to Brentwood Road, which of the following best applies to you?
How often do you drive on the I-440/Capital Boulevard interchange ramps?
If you walk on Capital Boulevard between I-440 and Brentwood Road, please select all that apply.
How do you most often travel through the study area currently?
Looking at the map above, please indicate how you travel through the study area during the morning rush hour. (Select your origin from the column on the left and your destination from the row at the top)
Would you like to be added to the project mail or email list?
COMMENTS/QUESTIONS
Comments may be submitted on this page, via phone, email ([email protected]) or U.S. Mail to the Project Manager listed above or at any meeting.
All comments received carry equal weight, regardless of submission method.
All comments will be reviewed and suggestions/recommendations
incorporated into designs where feasible.