Overview
The North Carolina Ferry System is developing a Long-Range Plan that will chart a course for sustainability and success. This plan will look 30 years into the future and help craft a vision for the system. It will make re commendations for vessel modernization, additions to the fleet and maintenance scheduling. It will consider how the system can better meet the needs of customers, as well as the region's residents, communities, businesses and visitors, using new tools, new technology and new ideas.
Background
The North Carolina Department of Transportation's Ferry Division is the second largest state-run ferry system in the United States. Around 800,000 vehicles, or approximately 2 million passengers cross the river and sounds of Eastern North Carolina on the ferry system each year. The ferry system is an economic engine for the region, especially critical in developing the tourism industry, which contributes billions to the local economy each year. It is truly the state's marine highway, connecting residents with jobs, health care, schools and other services.
The ferry system also plays a crucial role during coastal emergencies, moving thousands of people out of harm's way in advance of hurricanes. An emergency route also runs between Stumpy Point and Rodanthe, when N.C. 12 is damaged due to storms and other issues.
Ferry operations involve 22 ferries on seven regular routes across the Currituck and Pamlico sounds as well as the Cape Fear, Neuse and Pamlico rivers. This summer, passenger ferry service is also being provided between Ocracoke and Hatteras. Two routes - Hatteras-Ocracoke and Ocracoke Cedar Island - are officially part of the Outer Banks National Scenic Byway. The Division owns 12 ferry terminals in support of its routes, along with a support fleet that includes a dredge, crane barge, four tugs and three barges. A state-owned shipyard and three field maintenance shops are also integral to the ferry operations.
Survey - Summer 2019
To promote public understanding of the purpose of and need for the Long-Range Plan. Gather data on stakeholder concerns, needs, wants and ideas to assist with developing the plan.
Results of Survey Published
Results of the survey of stakeholder and customer needs, wants and overall ideas published and the Draft Long-Range Plan will be developed.
Draft Long-Range Ferry Plan Published
A draft document will be provided for public review and comment. At the end of the public comment period on this portion of the plan's development, the plan will be refined and forwarded to the Board of Transportation for adoption.
Long Range Ferry Plan adoption
Please assist us in developing our long-range plan by answering a few questions. Following these questions are individual surveys for residents and for visitors/seasonal residents.
1. If you rode the ferry today, how long did you wait to board the ferry?
2. If you rode the ferry today did you bring a vehicle on board?
3. If you frequently ride the ferry, do you usually bring a vehicle on board?
4. How satisfied are you with the cleanliness of the vessel(s) you rode today, or that you typically ride?
5. Do you follow the Ferry Division (or a particular ferry route) on social media? (Select all that apply)
Are you a resident or visitor?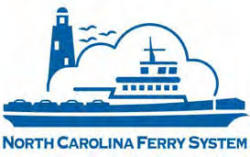 Resident Survey
As a resident of an area served by the NC Ferry Division, please take a moment to provide responses to the following questions which will assist us in planning for the future.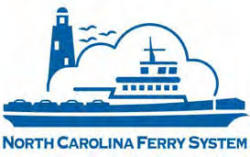 Visitor / Seasonal Resident Survey
As a visitor or seasonal resident of an area served by the NC Ferry Division, please take a moment to provide responses to the following questions which will assist us in planning for the future.